Just hours after Israeli forces and Palestinian groups agreed to a ceasefire, Palestinian militants fired rockets into southern Israel on Sunday.
No terrorist group had taken responsibility for the attack as of Sunday afternoon, and Israel had yet to respond. The Israeli Defense Forces said the rockets were fired from Gaza and landed harmlessly in an open area.
Israeli forces killed 33 Palestinians last week in five days of fighting after Israel killed three leaders of the Palestinian Islamic Jihad terrorist organization. Two people died in Israel.
The violence continued until representatives of both groups reached an Egyptian-brokered ceasefire agreement. The deal went into effect on Saturday and remained in place until Sunday's rocket launch.
Democratic and Republican Intel leaders: Want 'stronger' US role in region as Israel, Jordan, Egypt, China advance
DeSantis calls Israel 'most valuable and reliable' ally in Jerusalem speech
Israel says first attack last week targeted Palestinian Islamic Jihad commander Khalil Bahitini of a terrorist organization Northern Gaza. Jahed Anam, secretary of the Palestinian Islamic Jihad Military Council, and Tarek Az Al-Din, 49, a senior operative who oversaw communications within Israeli territory and coordinated terrorist attacks.
The strike also killed civilians, including three women and four children, according to the Palestinian Ministry of Health. The IDF acknowledged and lamented these casualties, saying their attacks were directed exclusively at "PIJ targets", who were "operating in a highly crowded civilian population". It pointed out. Four more Palestinian civilians were killed. The IDF said it was because a Palestinian rocket failed to explode and landed in Gaza.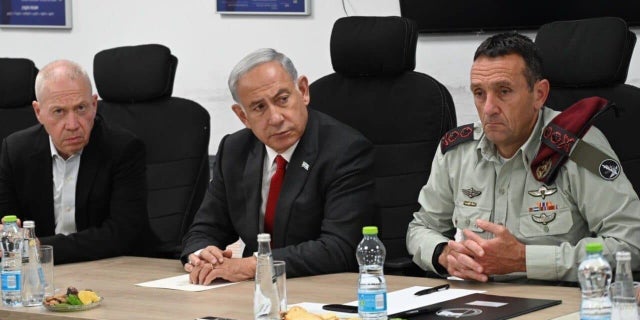 Israeli Prime Minister Benjamin Netanyahu issued a stern warning to militants at a cabinet meeting this weekend.
"Israel's enemies in Gaza and beyond Gaza know that even if they try to hide, we can always reach them and we are ready," he said. .
Israel launches unusual airstrikes in Lebanon after violence in Jerusalem holy site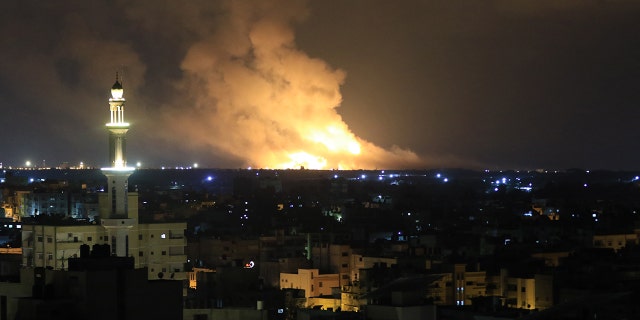 CLICK HERE TO GET THE FOX NEWS APP
During the conflict, Palestinian militants fired about 1,400 rockets into Israel, most of which were intercepted by the country's Iron Dome defense system. Meanwhile, according to IDF estimates, Israeli fighters hit about 400 targets.
Editor's Note: This report has been updated to clarify the circumstances surrounding the Palestinian deaths.
The Associated Press contributed to this report.